4 Ways To Get Out On The Water In Williamsburg, VA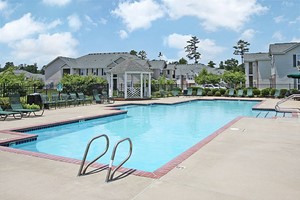 Living in Williamsburg, VA means having direct access to the region's best dining, shopping and entertainment venues, and all just a short drive away. It also means living in one of the most naturally-preserved, historic cities in the state, with beautiful hiking trails, lush parks and gleaming, natural waterways in every direction.
In summer, when the heat turns up outside, take advantage of living so near to the coast, and cool off by getting out on the water in Williamsburg, VA. Whether you prefer to relax and cruise by chartered sailboat, kayak along the James River in search of wildlife and rare birds or splash it up in the area's largest water park, when you live in Williamsburg, VA, you have options!
Here are some of our favorite ways to make the most of our coastal environment, and spend time on the water in the summer months. Grab a friend, a family member or a friendly neighbor and get out on the water around you this summer!
When you really want a unique experience on the water in Williamsburg, charter a sailboat with Williamsburg Charter Sails, and choose from adventure sails, historic sails, sailing lessons, special events and more. Whether you'd like to learn to sail or simply kick back with the ones you love along the water, you'll have an experience captain to guide your boat with Williamsburg Charter Sails.
Step aboard the Discovery, the only river based tour boat on the James River, and enjoy a scenic tour of this beautiful waterway while learning about its rich history. This comfortable and relaxed pontoon boat seats 28, and is a perfect way to learn about the region, or expose visiting family or friends to your area's rich heritage. The tours last about 90 minutes, and kids under 3 can ride for free!
Bay Country Kayaking, a family owned eco kayaking tour company, specializes in offering the most personalized kayaking experience in the historic Virginia triangle. Tour locations include the James, York and Piankatank Rivers, and are designed to highlight natural wildlife, birding, history, sightseeing and the untouched beauty of the outdoors.
When you need to run your kids on hot summer days, pack up the family and head just minutes away to Water Country USA for a day filled with water park activities and swimming galore. Water Country USA won't expose you to nature, but it will get your kids splashing, laughing and having so much fun. Your entire family will come home refreshed and ready for a good night of summer sleep!