Easy Beach Getaways In Hampton Roads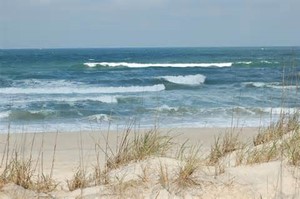 There's something about Summer that has us constantly longing for an impromptu getaway. Maybe it's all of the glorious, bright sunshine, or maybe it's our memories of Summer break as kids that has us wishing to zip away on an adventure. Either way, once June arrives, the itch to get out and go starts nagging, and we start plotting our next escape.
For most of us, preserving vacation time is important, and with responsibilities like pets and family still counting on us year-round, it isn't easy heading off for a weeklong jaunt every other weekend. We've discovered our sweet spot for exploration and leisure in the cost-effective and time sensitive day trip.
We define a "day trip" as a trip that can be completed from start to finish in the time between sun up and sun down. Perfect for every sunny Saturday or Sunday all season long, day trips make it easy to enjoy the beautiful region we live in, while not breaking your bank, or requiring you to hop a plane, train or bus.
If you've been bitten by the bug to zoom out and explore, we encourage you to grab a friend, a coworker or head out on your own, and check out any one of these easily accessed day trips this Summer.