Things To Do In Williamsburg This Fall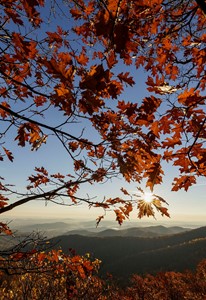 Fall in Williamsburg is as beautiful as it comfortable, with colorful foliage, bright sunsets and cool, crisp temperatures. Now that autumn is here, you'll want to take advantage of this gorgeous season and get out and enjoy local events, peaceful landscapes and local, seasonal food and drinks.
Williamsburg lights up with exciting activities in the fall, with something for everyone in your family to enjoy. Whether you prefer to spend your spare time outdoors camping and exploring, or experiencing local arts, culture, food and wine, you'll find what you're looking for right around the corner.
Here is a list of things to do in Williamsburg this fall. We've made sure to include options to suit your schedule all the way through November. Gather up your friends, neighbors or family, and indulge your senses while exploring this beautiful city you get to call home at any of these nearby events this autumn.
Kick off the beginning of Autumn during this weekend long event hosted at Williamsburg KOA. Featuring camping, campfires, clowns, a heated pool, movies under the stars and more, your entire family will enjoy this special weekend outdoors.

From Labor Day through Columbus Day, the Greater Williamsburg area offers a variety of arts and cultural experiences for all ages to enjoy. Arts enthusiasts will swoon over the rich selection of arts events, from traditional and classic to contemporary and avant-garde.
Every year, we get excited for nearby Busch Gardens' epic Halloween events during Howl-O-Scream. Running from September 23-October 30 at 6 pm each night, Howl-O-Scream features creepy creatures, haunted houses, live performances and immersive, fright-filled experiences. While it may not be suitable for small kids, older family members and friends will delight in this hilarious and spooky experience.
On the first weekend of October, head to Merchants Square for a celebration of "visual, literary and performing arts." Live performances, spectacular artwork, delicious, local food and beverages and more are all on the schedule, and you're sure to leave inspired and impressed by this exciting, cultural experience.
Headlined by renowned author, Rita Mae Brown, this annual book festival takes place on the first weekend in October and is free and open to readers and writers. Featuring workshops and author presentations, as well as readings and a book fair, this event is an exciting opportunity for avid readers and aspiring writers.
Twice a year, Opera in Williamsburg presents a live, fully staged opera at the Kimball Theatre, featuring a world-renowned cast in an entirely intimate setting. Experience the Barber of Seville up close in this 410 seat theatre, and be blown away by the spectacular sets and spellbinding voices of the performers.
This 10 day event led by the collaborative efforts of the City of Williamsburg, James City County and York County is designed to take its visitors on a "gastronomic journey" through Virginia's finest food, drink and more. Culinary enthusiasts can plan to attend any of the 40 culinary inspired events highlighting Virginia chefs, artisans, farmers, brewers, winemakers and more. Fill your belly and your hearts during this exciting and delicious adventure.
Photo | By Shenandoah National Park from Virginia (The Last Leaves of Fall) [CC BY 2.0 (http://creativecommons.org/licenses/by/2.0)], via Wikimedia Commons