Things To Do In Williamsburg This Winter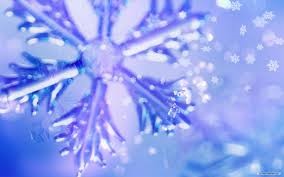 If the mid-winter blues have begun to send you stir crazy, it is officially time to get back out and enjoy your vibrant city, no matter the temperatures. Living in Williamsburg, VA means you might never run out of interesting and exciting things to do. Whether you're into the outdoors, craft beer, American history or arts and culture, you'll have boundless opportunities to indulge your senses.
Experience the best of our historic city any time of year, especially in winter, by heading out for adventure. If you prefer to stay indoors, you can choose to visit one of our inspiring museums, the Williamsburg Winery or even a local craft brewery. Outdoorsy types don't have to stay stuck inside all winter long. Bundle up and head outside to bike, walk or hike the trails.
The weather may be chilly, but your social schedule is just warming up. Get out and enjoy the season in our wonderful and exciting city, and check out these things to do in Williamsburg this winter.
Jamestown Glasshouse
You probably already know that a visit to historic Jamestown is an epic experience for locals and visitors, but you may not have seen live glassblowing at the Jamestown Glasshouse. The Jamestown Glasshouse features modern glass blowers producing wine bottles, pitchers and various other glass objects, set against the backdrop of the original furnaces used by America's first settlers. Learn about American history while you watch incredible live artisty take place, and feel your spirits lifting immediately.
Williamsburg Winery
Have a case of the winter blues? A luxurious and charming tour and tasting of the nearby Williamsburg Winery is sure to perk you up. Gather a group of wine loving friends and schedule an afternoon tour and wine sampling, then stick around for dinner. The Williamsburg Winery is a local favorite and an excellent place to visit on special occasions, or whenever you feel like indulging your senses.
Hit the Trails
When you've been stuck inside for too long, there's only one cure: Bundle up, and get outside! Layer up and dress appropriately, and then get outside and move your body. In Williamsburg, we're surrounded by gorgeous trails that are perfect for biking, hiking or walking with friends or family. We're especially big fans of the Virginia Capital Trail. Unless temperatures are dangerously low, consider embracing the cold, strapping on your warmest gear, and heading out for some fresh air therapy.
Aleworks Brewing Company
When in doubt, gather your friends and neighbors and head to local favorite, Aleworks Brewing Company to warm up from the inside out. Their delicious craft brews will impress the craft beer fanatics in your circle, and their space is pet friendly, so you can even bring Fido along for a little wintertime brewery fun.
Abby Aldrich Rockefeller Folk Art Museum
When winter months begin to zap your energy, head directly in the direction of art and culture for inspiration. The Abby Aldrich Rockefeller Folk Art Museum features changing exhibitions of innovative American Folk Art. Take visiting family members or friends and stay for lunch at their onsite cafe, or plan to spend a brisk saturday afternoon on your own, exploring featured paintings, carvings, needlework, toys and textiles.