Top 5 Coffee Shops In Williamsburg, VA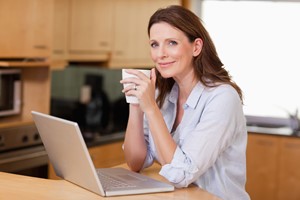 One of the many perks to calling Williamsburg, VA home is being surrounded by the area's best restaurants, cafes, breakfast spots and, most importantly, coffee shops. Coffee lovers, in particular, know that finding a perfect spot to enjoy a fresh brew is a priority when moving to a new home. Fortunately, when you need to get out and savor a good cup of joe surrounded by friendly faces, you're in good luck when you live in our neighborhood.
Whether you prefer a cup of coffee on your way to work, during your lunch hour, after classes or on a lazy Saturday morning, there's a coffee shop in our city for you! Grab a freshly brewed cup of java after a morning yoga class at LOKAL, sip on a latte with new friends at The Coffeehouse or people watch with a piping hot cappuccino at The Daily Grind. You can grab baked goods, your next meal, handmade gelato and a bag of beans to take home, while you're at it!
Here are our picks for the top 5 coffee shops in Williamsburg, VA, and the perfect spots to enjoy your next cup of coffee around town.
Fresh-brewed coffees and teas, delicious breakfast, lunch and dinner dishes and a warm, relaxed environment make Aromas one of our favorite spots to grab a good cup of a joe and a healthy meal. As a bonus, Aroma's bakery includes some of our favorite sweet treats in the area. This award-winning coffee shop and cafe even features spiked coffee drinks for those evenings when you need your java with an extra kick!
The Daily Grind provides fast service in a stylish and hip environment, and their coffee is served piping hot and just the way you like it. When you want to have a long conversation with a friend over a couple lattes, you'll be able to relax and kick back in style at The Daily Grind. Friendly staff are the icing on the cake, as well.
The Coffeehouse
Located conveniently between Jamestown and Colonial Williamsburg, this family-run coffee shop has been in business for more than 20 years, and provides locals and out-of-towners with fresh roasted coffee and beans that are worth traveling for. A friendly, laid-back environment make this coffee shop an ideal spot for making new friends or savoring time with old friends. As a bonus, you can pick up a bag of their freshly roasted beans to go, and enjoy coffeehouse goodness at home.
When we want locally-sourced fare, handmade gelato and fresh brewed coffee and tea from small farms located around the world, there's only one place to go: LOKAL. Local's mission is to bring fresh, local food and drinks to the Williamsburg area at an affordable price, so that those of us who live in our region can all truly experience its bounty, firsthand. LOKAL shares its space with a yoga studio, so you can come stretch out on your mat before enjoying a hot cup of freshly brewed coffee with a friend in their clean, bright and friendly space.
Starbucks
There's no denying that Starbucks knows how to roast a good cup of coffee, and with additional perks like drive-thru pickup and free WIFI, we figured they deserve to be on our list of awesome area coffee shops. When you need to grab beans to go, pick up gifts or gift cards or work in quiet with a consistent cup of hot java, you can always swing by one of several nearby Starbucks for precisely what you need.